Jose James
Yesterday I Had The Blues The Music of Billie Holiday
(Blue Note Records)
Billie Holiday would have turned 100 April 17th. In celebration of her centennial tributes concerts were thrown around the country, and some tribute albums were released. The one that I couldn't stop playing was "Yesterday I Had The Blues" by vocalist Jose James, whose voice one day will be a national treasure. James performed such Holiday favorites as "Good Morning Hard Ache," "Fine and Mellow," and "God Bless The Child" so convincingly dare I speculate Holiday's spirit was in the studio during the making of the album holding James's hand on every song.
Perez, Patitucci, Blade
Children of The Light
(Mack Avenue Records)
For almost two decades, pianist Danilo Perez, bassist John Patitucci, and drummer Brian Blade have backed the great saxophonist Wayne Shorter. The relationship has spawned four breathtaking albums, and this band is seen universally as one of the tightest breathing. "Children Of The Light" is the first time Perez, Patitucci, and Blade have recorded as a trio. The album of nine originals and one Shorter composition is largely a gesture of appreciation to Shorter for all he's meant to his guys musically. The playing on this album is top notch, but that isn't surprising. One can only picture the big smile Shorter must've had on his face after listening to "Children of The Light."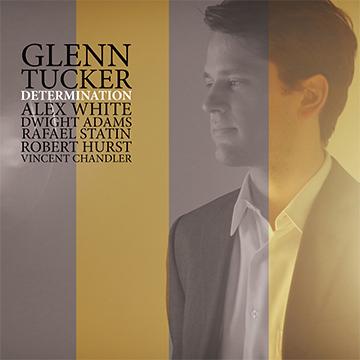 Glenn Tucker
Determination
(Detroit Music Factory)
I was smitten by pianist Glenn Tucker's playing after experiencing the first two tracks on this debut. Tucker is among a contingent of millennial jazz musicians making their presence respected on Detroit's jazz scene. Tucker pulled off this debut in part by hiring several of Detroit's elite swingers and some of Detroit's rising stars. Tucker wrote all the music on "Determination". The compositions he performed solo caused the most OMG reactions.
Abbey Lincoln
Sophisticated Abbey Live at The Keystone Corner
(High Note Records)
This live date Abbey Lincoln made back in 1980. Lincoln was of excellent voice. She was backed by her longstanding rhythm sections James Leary, Doug Sides and Phil Wright. Lincoln had a rare gift the ability to seduce the hell out of a song. For "Sophisticated Abbey," she applied that gift on some of her originals such as "Painted Lady," and "People In Me". The material I dreamt about after listening to the album was the medleys she sang that included "Sophisticated Ladies," "The Nearest of You," and "For All We Know".
Heads of State
Search for Peace
(Smoke Sessions Records)
Gary Bartz, Larry Willis, Buster Williams, and Al Foster are the members of the newly formed all-star jazz band known as the Heads of State. "Search For Peace" is the band's mission statement. What this album offers to the world is some familiar compositions performed by four of the greatest minds in jazz. "Search For Peace" is the kind of album you can listen to daily for the next decade and never grow tired of.
Rudresh Mahanthappa
This album is alto saxophonist Rudresh Mahanthappa's open love letter to bebop icon Charlie Parker. "Bird Calls" isn't a garden variety tribute album. Mahanthappa elected not to perform Parker's greatest hits. Instead, Mahanthappa borrowed elements of Parker's compositions say the melody from "Donna Lee" and the progressions from "Relaxin' At The Camarillo" and incorporated those elements into his new original compositions. Then Mahanthappa gave his band Adam O'Farrill, Matt Mitchell, Francois Moutin, and Rudy Royston the leeway to stretch out on each composition.
Terell Stafford
BrotherLee Love Celebration Lee Morgan
(Capri Records Ltd.)
"Hocus Pocus," "Mr. Kenyatta," "Candy," "Petty Larceny," and "Speedball" are five of trumpeter Lee Morgan's hits that trumpeter Terell Stafford stripped down to their wood surface and applied new coatings of paint. Stafford a card carrying Lee Morgan disciple pulled off a flawless tribute album, and his blowing is so inspired I wondered if Morgan's spirit blessed Stafford's trumpeter minutes before he recorded "BrotherLee Love."
Christian McBride Trio
Christian McBride Trio Live at the Village Vanguard
(Mack Avenue Records)
Jazz bassist Christian McBride had a simple formula for this Grammy-nominated album select nine compositions with simple melodies and allowed pianist Christian Sands and drummer Ulysses Owens to pour their chops over the compositions. As a bandleader, McBride has his hands in a lot of pots. He runs his Grammy-winning big band and the ensemble Inside Straight, and he made albums with each group for Mack Avenue. This trio outing, however, is his best work to date for the company. Listening to this album, I couldn't help wondering if McBride designed the trio around Christian Sands' chops. Sands swings 24/7 and listening to him go-for-broke solo on "The Lady In My Life" gave my soul goosebumps.
Jacky Terrasson
Ultra-conservative jazz devotees might want to put pianist Jacky Terrasson before a firing squad because of how he reworked Bud Powell's gem "Un Poco Loco," and Paul Desmond's timeless hit "Take Five". Conversely, those jazz lovers who approached the music with an open mind and who want an inspired listening experience will praise Terrasson from being a habitual risk-taker. Terrasson does some of everything on "Take This" such as singing, beatboxing, and playing the shit out the piano.
Night and Day
(Smoke Sessions Records)
Alto saxophonist Vincent Herring is no stranger to red-blooded American blowing sessions. The past decade Herring has been in some memorable ones with his running buddy tenor saxophonist Eric Alexander. "Night and Day" qualify as a blowing sessions, but this time, around Herring is on the frontline with Jeremy Pelt, a trumpeter dropped from the heavens into the jazz world and has been a blessing to every band he's played in. Pelt didn't perform on every cut on "Night and Day", but when Herring needed Pelt's services he blew his ass off. Check out "The Adventures of Hyun Joo Lee" and "Smoking Paul's Stash"

.