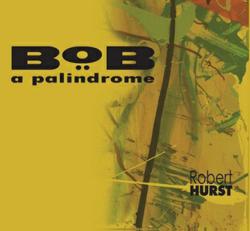 Tommy Flanagan Jaki Byard The Magic 2 Live at Keystone Korner (Resonance Records)
In 1982, jazz pianists Tommy Flanagan and Jaki Byard came together for a one night duo piano show at a happening jazz spot in San Francisco called Keystone Korner. If nothing else bringing the two jazz luminaries together proved the person who booked talent for the club wasn't afraid to think outside the box. It was an odd pairing no doubt. Flanagan's and Byard's styles are different than night and day. Flanagan was an elegant conservative who performed with the likes of Ella Fitzgerald and Sonny Rollins.
Byard was a gunslinger versed in every kind of African-American music and he partnered during his career with many of the kings of free-jazz such as Charles Mingus, Eric Dolphy and Booker Ervin. So on paper pairing the two could've been a disaster. But the booker at Keystone Korner banking on this pairing to be one of the most exciting in the history of jazz worked out. On this album "Tommy Flanagan Jaki Byard The Magic of 2 Live at Keystone Korner, was recorded live, and will be released for the first time on
April 9th by Resonance Records, the pianists took some old standards out of storage and on a road trip. The album, which comes with a 24 page booklet, opens with "Scrapple from the Apple," a Charlie Parker number. Then Flanagan and Byard stop by Ellington's and Tad Dameron's place before ending their road trip with Miles Davis' "The Theme". The album has 12 cuts. On six of them the pianists play together. Then they perform solo on three cuts each. Soloing their individuality shines. As a duo, their different styles never clash.
Robert Hurst Bob a palindrome (Bebob Music)
"Bob a palindrome" is jazz bassist Robert Hurst's sixth studio recording and his best yet. That's a big deal. In 2010, Hurst released two masterworks "Bob Ya Head" and "Unrehursted Volume 2". Honestly, no one was banking on another major work from Hurst for a while. Those excellent contributions to the jazz cannon gave Hurst immunity. But Hurst isn't the brand of jazz musician who depends on his laurels.
The core of Hurst's band on "Bob a palindrome" is the pianist Robert Glasper and the drummer Jeff "Tain" Watts who have proven over time to be Hurst's kindred comrades.
There're a handful of special guests here trumpeter Marcus Belgrave and saxophonists Branford Marsalis and Bennie Maupin. It's impossible to do anything short of astounding with that kind of firepower
. Hurst understands that and he got a lot of mileage from the band. Hurst isn't just the best jazz bassist on earth right now.
Hurst is also a killer composer. Something he's never received credit for. On this album more than his others, Hurst's composing is the focal point. All 10 cuts here are award worthy, but the best is the three suite movement "Middle Passage Suite: Part I For Those of Us Who Made It, Part II For Those of Us Who Didn't Make it, Part III For Those of Us Still Here. The last movement is 12 plus minutes of prime choice swing.
John Medeski A Different Time ( OKeh)
There're two sides to jazz pianist John Medeski the groove monger who's the heart and soul of the ball-busting jazz trio Medeski, Martin, and Woods, and there's the
deep thinking jazz musician which his fans rarely see. The latter is what Medeski's fans will get when his first solo piano album "A Different Time" drops April 9
th
on Okeh, a division of Sony Music.
"A Different Time," is an outstanding compared to other solo jazz piano albums out there. It appears Medeski designed "A Different Time" to showcase his mad skills, which honestly has never been in question. Medeski is a groove driven swinger at heart. This album of originals is a deep thinker's odyssey. The funny thing is making this kind of music seems natural to Medeski as breathing and as sleeping.