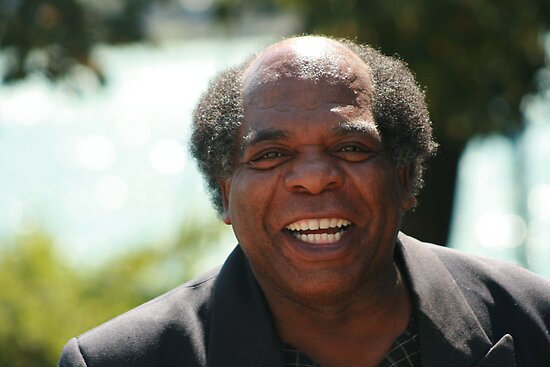 The late jazz bassist Don Mayberry
J
azz guitarist A. Spencer Barefield emailed me the bad news yesterday. Your wife found you in the basement of your Farmington Hills home dead. You had a massive heart attack. Don, I planned to hang out at a house concert yesterday evening. I was too upset to go. I sat numb for a long time. I reminisced about how I loved watching you walk the bass.
I used to catch you Wednesdays at Baker's Keyboard Lounge. Drummer George Davidson and the late pianist Teddy Harris, Jr. were your band-mates. When you soloed, notes dripped off your bass like beads of sweat. And you always had this orgasmic facial expression like the music massaged your soul. In 2004, I scored a telephone interview with you. I told my friend jazz historian Jim Gallert. He warned me you that it would be tough getting you to open up about your accomplishments.
I was working on a story about Baker's 70th anniversary. You had a history with the jazz club. You used to hang out there with your dad. You're 14-year-old and hooked on the upright bass. Your dad knew most of Baker's staff. When famous jazz bassists such as Ron Carter, Charles Mingus and Sam Jones performed there, your dad pulled some strings to get you in. You hung out with the bassists in the dressing room. They gave you pointers.
That was as much of your life story you'd divulge. You cut the interview short. I tried to slip in questions unrelated to you affiliation with Baker's. I didn't get a chance to ask which bassists influenced you most. Anyway, what you divulged I used in the story. Don, you're in the same league with Carter, Mingus, and Jones. I bet many of your fans would agree. Detroit produced many jazz bassists. I can brag I interviewed the greatest.