The jazz trumpeter Till Bronner decided to make his voice the centerpiece of his new album "The Good Life

".

Bronner has built a bulletproof reputation as a skilled jazz trumpeter, particularly in his native Germany. There Bronner's success as a jazz musician is well-known. In America, Bronner has worked with such jazz immortals as James Moody, Dave Brubeck, and Ray Brown. Bronner is also a damn good jazz vocalist. His trumpeting is equally as lovely as his voice. "Good Life" on Okeh Records, which has bassist John Clayton, pianist Larry Goldings, drummer Jeff Hamilton, and guitarist Anthony Wilson manning the rhythm section, features Bronner's vocal chops. Bronner chose often-performed material from the American songbook such as the "In The Wee Small Hours of the Morning," "Sweet Lorraine," "Her Smile" and "I'll Be Seeing You

".

Bronner's relaxed easy to get into phrasing is akin to the great jazz trumpeter and vocalist Chet Baker. Throughout "The Good Life" Bronner sounds a lot like the late trumpeter. There's no proof that Bronner's motivation for making "The Good Life"—which by the way is genuinely special and worth spending quality time with—was to emulate Baker's style, or in some way pay homage to him.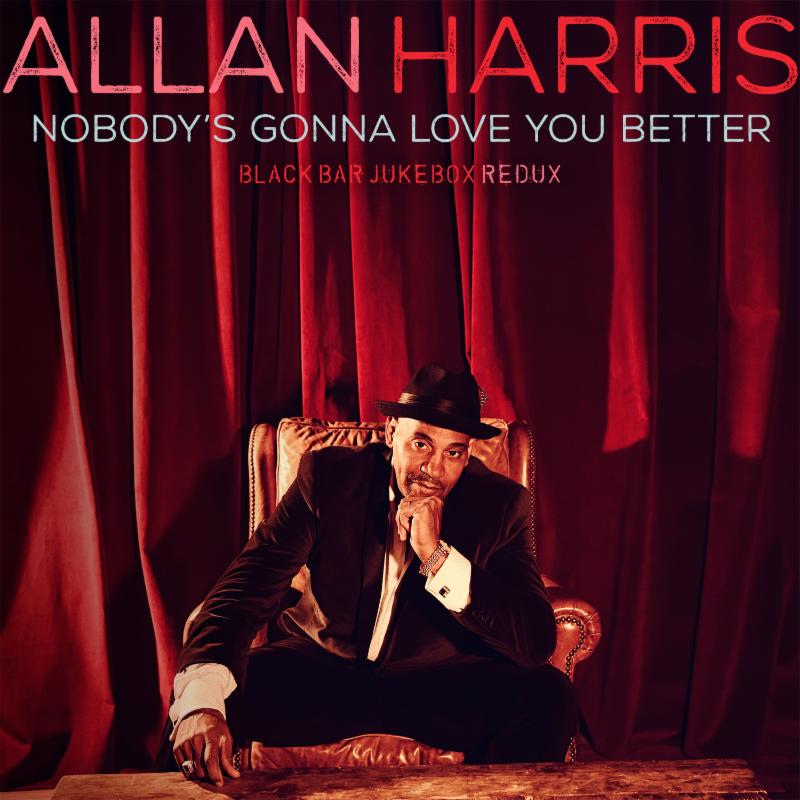 Allan Harris is a

red-blooded

American jazz vocalist who owns a voice that could melt your soul. Unfortunately, the Brooklyn native isn't as wildly popular as he ought to be. However, in a music career nearing three decades Harris has consistently put out wonderful music. There isn't a public record of the number of babies conceived to Harris's albums. Harris's new album for Love Productions Records "Nobody's Gonna Love You Better (Black Bar Jukebox Redux) is a noteworthy outing. The album is a mix of familiar jazz standards, originals, and re-imagined pop songs performed tenderly and thoughtfully by a vocalist comfortable and confident navigating any musical genre. Harris is at his best, however, singing slow jams. He does so beautifully he could make Satan

fall

in love.
"Sama Rou-Songs From My

Soul" is

jazz pianist and vocalist Amina Claudine Myers eleventh album.

It has three

Myers originals, and spirituals such as "My Soul's Been Anchored In The Lord," and

"Go

Down Moses'. "Myers infused the spirituals with

new

spirits. This is a

hauntingly

beautiful solo album. On piano, her style straddles the fence of free-jazz. The Arkansas native has worked with free-jazz lions such as Lester Bowie, Archie Shepp, Antony Braxton, and Charlie Haden. Vocally, Myers's singing begs comparison to Nina Simone and Abbey Lincoln. "Sama Rou-Songs From My Soul" is so good, so powerful. If you aren't

careful,

it will paralyze you.