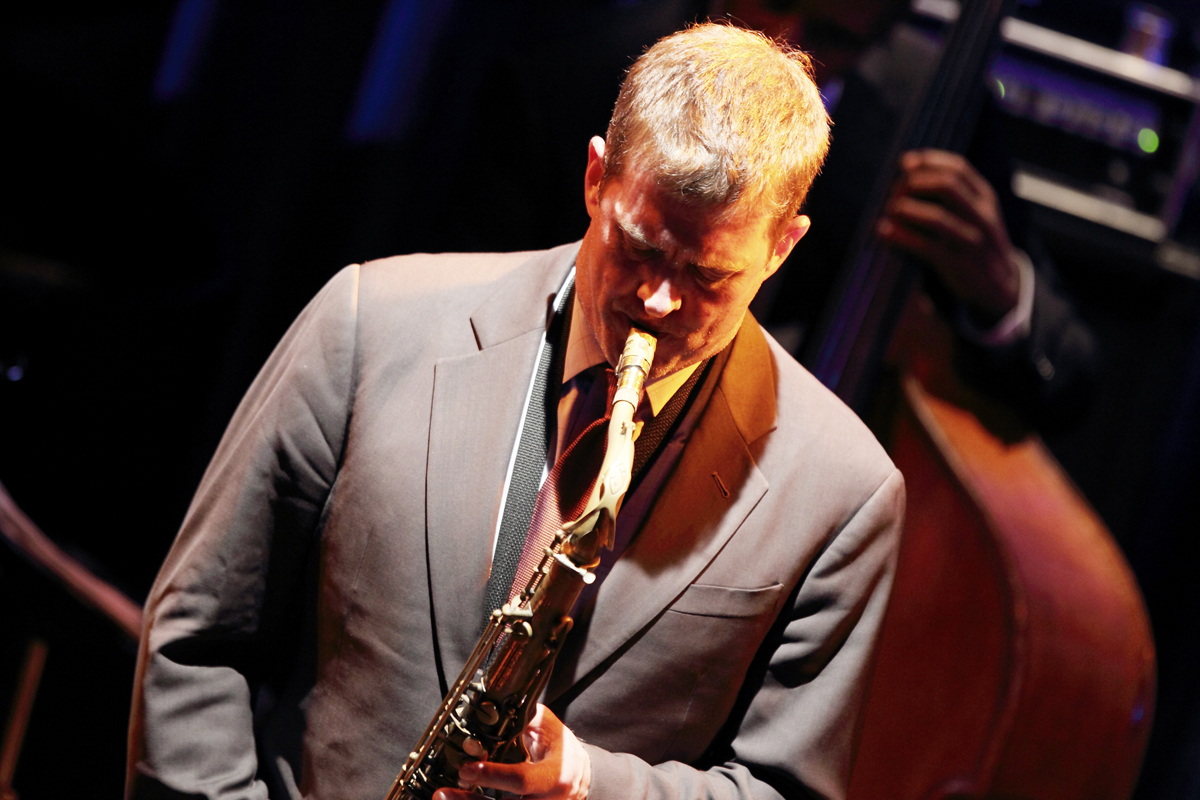 Eric Alexander
Before saxophonist Eric Alexander's first set began at the Dirty Dog Jazz Café Saturday evening, Angela Colon, the jazz aficionado who runs the informative facebook jazz group Detroit Jazzheads told Gretchen Carhartt-Valade, the Dirty Dog's owner, the buzz around town was Alexander's concert was a must-see.
Unfortunately, those jazz folks who didn't pay heed to the buzz missed out on one of the best concerts in the Dirty Dog's eight-year existence. Alexander's two-night engagement was his first time playing the club.
Because of the never-to-be-forgotten performance Alexander's quartet pianist Harold Mabern, drummer Joe Farnsworth, and bassist John Webber gave the quartet should be given keys to the Dirty Dog so they can perform their whenever they please.
The quartet played mostly material from Farnsworth's album "It's About Time," and the quartet was off to the races from the first selection, and they only broke stride late in the set when Alexander called the ballad "All The Way," which was the only number he soloed on at length. The jazz saxophone Gods were with Alexander the entire set.
There were many jaw-dropping highlights to brag about.
One was Farnsworth's goose-bump inducing solo on the third tune of the set. Although Alexander was the marquee attraction, Mabern was the biggest presence.
At 80, Mabern still plays with exuberance and a sharp wit. When he soloed, I was convinced he was playing the piano with three hands.
Apparently, Alexander masterminded this quartet around Mabern's acumen and chops.
Of the many concerts I've caught at the Dirty Dog in eight years, Alexander's was the first time I witnessed where damn near every member of the audience was completely spellbound. Often, there's some disrespectful schmuck talking during a performance at the Dirty Dog, but not this time around.
There was a collective sigh from the audience when Alexander had to close the set. The audience didn't want the quartet to stop playing. Alexander appreciated the love and let on that if not for contractual obligations the quartet would've played for ten hours straight.