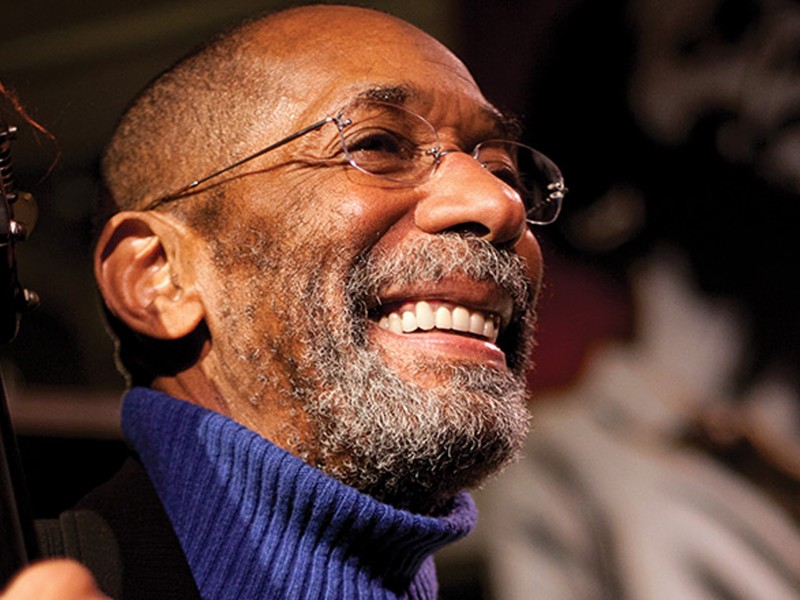 Bassist Ron Carter
L
egendary jazz bassist
Ron Carter
will be the Artist-in-Residence at the 2016
Detroit Jazz Festival
. The festival is North America's largest free jazz
festival
and takes place in downtown Detroit during the Labor Day wekend. Nearing four decades, the DJF has showcased the musical gifts of many internationally accomplished jazz musicians. For the past decade, the Artist-in-Residence chair has gained prominence.
The Artist-in-Residence participates in jazz outreach educational programming, and is a central attraction during the festival, presenting hotly anticipated projects tailored specifically for the festival. Regina Carter, Christian McBride, Mulgrew Miller, Joshua Redman, Jeff
"Tain"Watts,
Danilo Perez, John Clayton, and Pat Metheny are some of the globally respected jazz musicians who have served as DJF's Artist-in-Residence.
Carter,78, a native Detroiter, and a
graduate
of Cass Technical High School, is arguably the most legendary musician to be appointed. Known as the most recorded jazz musician on earth, Carter has reportedly performed on a whopping two
thousand
recordings. In his storied career,
Carterhas blessed bands with his priceless musical acumen led by famed jazz musicians such as Miles Davis, Eric Dolphy, Lee Morgan, Freddie Hubbard, and Andrew Hill. As a bandleader, Carter has fertilized the planet with a bunch of remarkable albums such as "Where," "All Blues," "Piccolo," "The Bass and I," "So What," and"Dear Miles".
Last year, he buoyed up the spirit of his fan base with one of his more ambitious projects to date "My Personal Songbook Ron Carter and The WDR Big Band" Carter summed up his philosophy as a bassist in a quote on his website Roncarter.net:
"I think that the bassist is the quarterback in any
group,
and he must find a sound that he is willing to be responsible for".
The music Carter has in store for the Detroit
Jazz Festival
will be announced in April during the DJF's annual press conference.