On the frontline with alto saxophonist Charles McPherson on his new album "The Journey," is Keith Oxman. McPherson is a lifelong bebopper and Oxman is a swing savvy tenor player with a sharp eye for the mechanics of improvisation. They decided to collaborate while participants in a jazz clinic in Denver, Colorado. "The Journey" is the offspring of that collaboration. It's a joyful jazz album tailor-made for folks with discerning bop and post-bop ears. Pianist Chip Stephens, bassist Ken Walker, and drummer Todd Reid are the lynchpins. Some posit that McPherson is a Charlie Parker copycat. Indeed, Parker had a big influence on McPherson. However, McPherson hand built his own sound way back. It's a gorgeous sound and immediately recognizable. That's what make cuts such as "Elena" and "I Should Care" so unforgettable. Besides that, at 75, McPherson still has the hunger of a young lion. If in doubt, spend some time with "The Decathexis From Youth" and "Au Privave".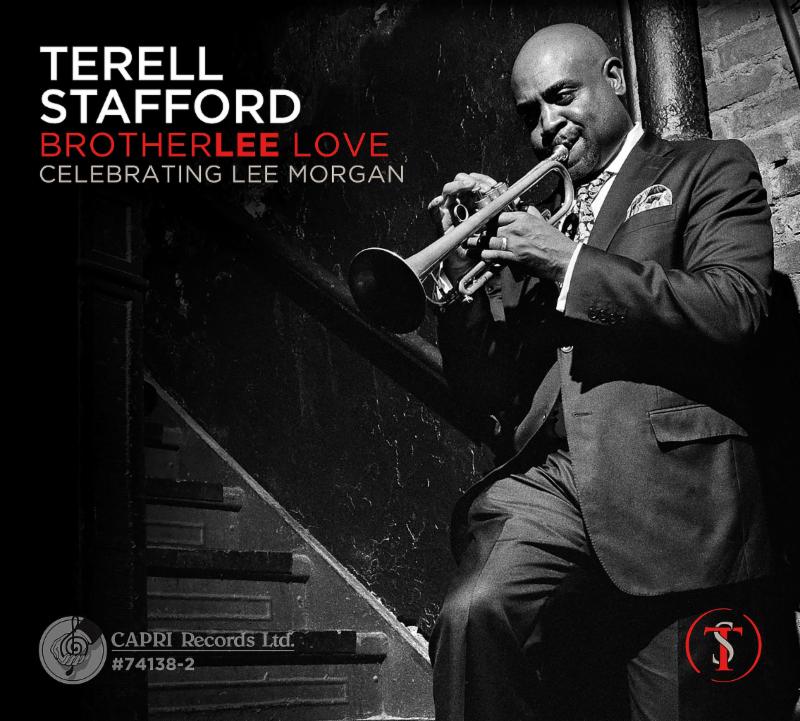 Not often do you hear about a Lee Morgan tribute album. When you learn there's one in the making, it's reasonable to have high expectations for it. Terell Stafford -- a magnificent jazz trumpeter with history with the Clayton Brothers, the Jazz at Lincoln Center Orchestra, McCoy Tyner, Steve Turre and Bobby Watson -- dropped a Lee Morgan tribute album on Capri Records last week. "BrotherLee Love" is the title. "Hocus Pocus," "Mr. Kenyatta," "Carolyn," "Speedball," and."Petty Larceny" are some well-known Morgan compositions that Stafford plays on "BrotherLee Love,".an extremely hot jazz album that'll burn up your eardrums if you aren't careful with it. Stafford finest moments are on the ballads "Candy" and "Carolyn". The album works primarily because Stafford avoids emulating Morgan's style, and due to the exceptional playing of pianist Bruce Barth, the cornerstone of this date.
Tenor saxophonist JD Allen loves working in the trio setting. During his recording career, he's become masterful at it. On Detroit's jazz scene back in the 80's, Allen cut his teeth, in the early 90's he moved to New York, and there he built an international reputation. To date, Allen has made ten albums, dropping an album per years since 2008. Allen's new baby is "Graffiti" made available nationwide recently by Savant Records. The nine songs on "Graffiti" Allen wrote. Compositionally, he has a God-given proclivity for getting to the point. Allen isn't a swing-driven tenor player by nature. Surprisingly, there's more swinging on "Graffiti" than on many of his previous jewels. Allen plays with his trusted, longtime running-buddies bassist Gregg August and drummer Rudy Royston. They are skilled at being in the moment. Royston is the quintessential trio drummer, and he's the album's MVP.