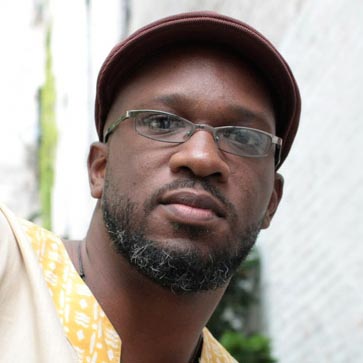 Pianist Orrin Evans
When jazz pianist Orrin Evans has played Detroit, he's always been part of a popular jazz band. Evans played the Detroit Jazz Festival with trumpeter Sean Jones, and at a few local jazz clubs around Detroit with jazz drummer Ralph Peterson. At the 2013 Detroit jazz fest, Evans was a key member of drummer Karriem Riggins' band, which had one of the best sets.
At each concert, Evans showed he was a jazz pianist with a bottomless imagination. The New Jersey native was part of the same generation of star jazz pianists as Cyrus Chestnut and Jason Moran, but Evans is not a household name as they are.
That's not a blow against Evans because he's been putting in work. He's earned two Grammy nods, and he's made 20 albums. Two new releases are due this year.
At the Jazz Café Thursday night, Evans for the first time played Detroit, which he considers his adopted hometown, with his trio drummer Chris Beck and bassist Madison Rast.
The trio fancy standards and the trio is OK with stretching them to where the standards are almost unrecognizable.
The trio played extended and imaginative remixes of
How High the Moon, All Blue,
and
I Want to be Happy,
stripping each bare like kitchen cabinets then applying fresh coats of varnish.
Beck was the most high-strung member. He's pushy like Elvin Jones was. Beck makes his band-mates work as if they have something to prove. At this stage of their careers, their reputations are bulletproof, and they don't have anything to prove. But, neither Rast nor Evans seemed bothered by how hard Beck pushed them.
My favorite was how the trio stretched out on Beck's original Hodgepodge. Flames rushed from the piano when Evans soloed.

What's neat about Evans is he plays the music as a life-long student, as if there's always new discoveries. Each number the trio played qualified for highlight reels.