James Carter
Caribbean Rhapsody (Emarcy)
This is Carter's first masterpiece in what's shaping up to be a hall of fame jazz career.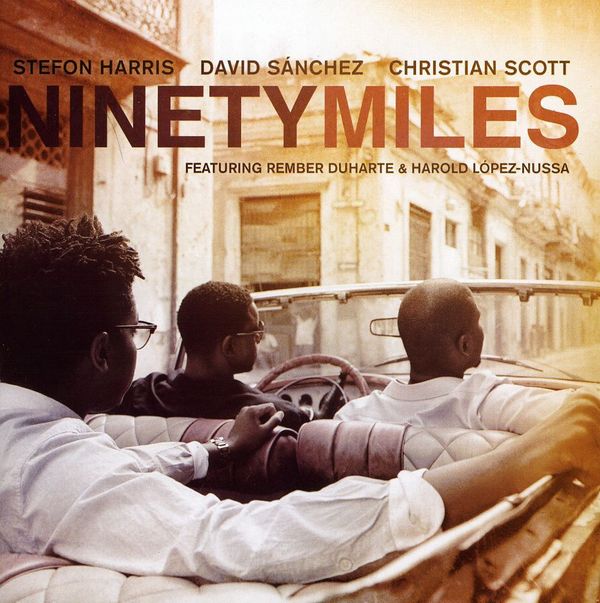 Christian Scott, David Sanchez, Stefon Harris
Ninety Miles (Concord)
For serious acoustic jazz lover this date is the equivalent of comfort food.
The James Carter Trio
At the Crossroad (Emarcy)
What a grand way to celebrate the trio's tenth anniversary with a blues and gospel tinged outing.
Christian McBride
Conversations with Christian (Mack Avenue)
The greatest jazz bassist of his generation having some one on one time with many of his favorite musicians.
Michel Camilo
Mano Mano (Emarcy)
The jazz pianist served up the tastiest version of Lee Morgan classic "Sidewinder" I've never consumed.
Rene Marie
Voice of My Beautiful Country (Motema)
Marie gave me my first ear-gasm listening to this offering.
Rahasaan Barber
Everyday Magic (Jazz Music City)
This glorious album is proof Tennessee is still making top choice jazz saxophone players a la Sonny Criss, Hank Crawford, and Frank Strozier.
Rez Abbasi
Invocation (Enja)
A killer jazz album from a not so well-known jazz guitar player with Vijay Iyer and Rudresh Mahanthappa riding shotgun.
Robert Hurst
Unrehurst Volume 2(Bebob Records)
Could serve a template for future generations of how a trio jazz date should sound.
Noah Jackson
Contemplations: A Suite (Self-release)
Jackson's senior recital project when he was a student at the Michigan State University, and it has the polish and seriousness of a major label release.